About Us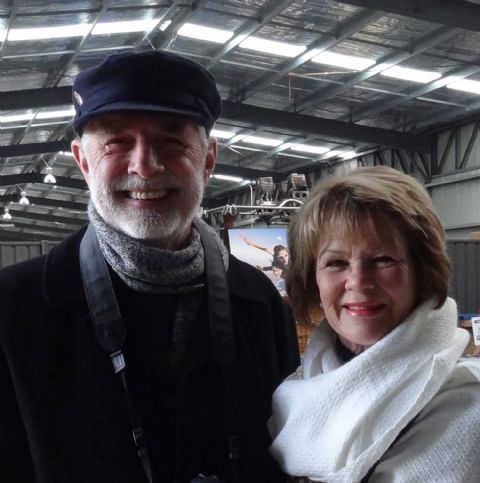 We entered the world of Pure Bred Dogs in 1969 when, on the death of Stephanie's father, an English Springer Spaniel puppy was purchased for her mother. Soon after, we purchased two and took up showing. Then, in 1973, the first "Wongan" litter of Springers was born. Miniature Poodles and American Cockers later followed this breed.
"Wongan" ESS hold the record for the number of breed Specialty BIS wins in Australia and we thank the UK breeders who generously parted with their stock in the mid '70s.
Ch Monclare Sugar N Spice (Imp UK) was the dam of thirteen champions, two by Ch Mompesson Midsummer Lad (Imp UK),
eight by Ch Clanach Argyle Tartan and three by NZ/Aust Ch Hawkhill Crepello (Imp UK) and from these matings, a great female line was created. NZ/Aust Ch Wongan Inheritance was the dam of Ch Wongan Dynasty,
the foundation of Alhambra Australia; her daughter Wongan Misty Blue was the dam of NZ/Aust Ch Wongan Secret Sensation who not only bred a lovely line of bitches for both 'Maketawa' and 'Sandicam', but was also the dam of Gr Ch Wongan Amazing Grace. This bitch holds the Specialty BIS record for bitches in Australia and is the dam of the following top winners: Ch Wongan Power N Glory, Ch Wongan Airs N Graces, Ch Wongan Flying High, Gr Ch/Sw Ch/ Sth Af Ch Wongan High Flyer and the litter mates, NZ Ch Wongan Capriccio, foundation bitch for Arawhiti Knls, N.Z. and
SEU(u)CH PLCH
Ch Wongan Kadenza and
SEU(u)CH PLCH
Wongan Romanza at Barecho, both exported to Sweden in 2003 and who have had significant influence over there.
American Cockers featured prominently in the '70s and '80s with our foundation bitch, Eng Sh/Aust Ch Hirontower Elvire Madigan (Imp UK) producing eleven champions, one of which was NZ/Aust Ch Wongan Proper Posiedon who was Top Dog in the country in 1982. We successfully competed with Americans until our family came along, when we realised that this breed required more time than we were able to devote and we reluctantly sold our stock.
1982 began our friendship with Rosey Stockham when she came to buy a dog. Over the years, she and her husband Dean, have co-owned several of our dogs and not only lovingly cared for them, but have also shown them to top awards. We sincerely thank them for their devotion to the dogs and their friendship and support.
To date, we have bred 111 champions, made up 24 others and we are extremely proud of our contribution to the breeds. (See Champions pages)
In 2006 we acquired the Cavalier King Charles Spaniel, Ch Melloway Excalibur. He was our introduction to the wonderful world of Toy Dogs. An excellent example of the breed, he went on to not only gain his Grand Championship, but was #1 Toy Dog in the country in 2007 and #7 All Breeds.
In 2011, the Papillon bitch, Basilika Lady Portland arrived at "Wongan". She quickly gained her title, winning numerous top awards along the way including Victoria's "Puppy Of The Year". In June 2012, she whelped her first litter. We are looking forward to an exciting time with this delightful breed. Many thanks to Lydia and Chris John for their generosity and guidance.
October 2012 saw the arrival of UK's Top Papillon for 2011, Eng Ch Rozamie Moulin Rouge - "Rolo". Such a fabulous addition to our home! Thanks to his breeders Joe Magri and Kevin Arrowsmith for sending us such an amazing young dog. We look forward to him making a huge impact, not only in the show ring, but also as a sire.
David and Stephanie Rickard - October 2012
Contact Details
David and Stephanie Rickard
Woodend, VIC, Australia
Phone : 0402 318638
Email :
[email protected]